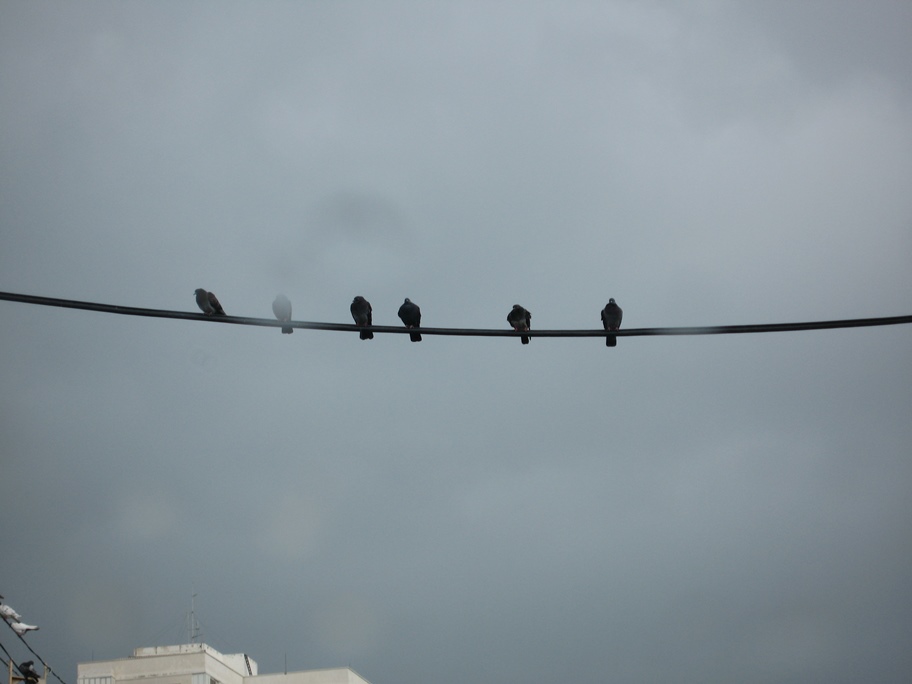 שומעת מוזיקה כל השבוע. מוזיקה שחברים חולקים על קירות הפייסבוק, מוזיקה שאני מגלה בבלוגים כאלו ואחרים, מוזיקה חדשה ששולחים לי; ואני מלקטת – מוזיקה חדשה, מוזיקה ישנה. שיר מסוים שחבר מסוים פרסם ברגע מסוים, וכשאני מאזינה לו משהו בתוכי מתרונן – והופ, נוסף שיר לתוכנית השבועית שלי.
מלקטת מוזיקה, כמו פרחים בשדה ירוק ועצום מימדים (כותבת ומדמיינת את "בית קטן בערבה" ומרחבי הירוק האינסופיים). השדה המוזיקלי הבלתי נדלה של העולם, כמה שפע.
רשימת השידור:
Bill Frisell – The Music of Glen Deven Ranch (Big Sur, 2013)
Yesway – Woahcean (Woahcean, 2011) 
Damon – Song Of A Gypsy  (Song For A Gypsy, 1968) 
Joan As Police Woman – Witness (The Classic, 2014)
Damien Jurado – Silver Timothy (Brothers and Sisters of the Eternal Son, 2014)
Janelle Monáe – Suite IV Electric Overture (The Electric Lady, 2013)
UBK – Desert Love Love (Ouzo Bazooka, 2014)
Alsarah & The Nubatones – Habibi Taal  (Silt, 2014)
The Brother Moves On – party@park-town-mansions  (a new myth, 2013)
Szjerdene – The System (Produced By Tensei) (single, 2012)
Jose James – Trouble (No Beginning No End, 2013)
Darondo – Sexy Mama (Listen to my Song (The Music City Sessions), 1974/2011)
The Poets of Rhythm – Funky Train (Anthology 1992-2003, 2013)
Baby Huey – Listen to Me (The Baby Huey Story – Living Legend, 1971)
Carol Woods – Bigger Than I (Out Of The Woods, 1972)
The Nirvana Sitar And String Group – You Keep Me Hangin' On (Sitar & Strings, 1968)
Stoned Soul Picnic – Soul Food Preacher (Erotic Cakes, 2006)
Charles Bradley – Ain't It A Sin  (Changes, 2013)
Cymande – Promised Heights  (Promised Heights, 1974)
The Viceroys – Love Is Stronger (The Viceroys and Zvuloon Dub System – Love is Stronger, 2014) 
Marcos Valle – Revolução orgânica (Vento Sul, 1972)
Curtis Mayfield – Short Eyes (taken from Short Eyes-1978) (Short Eyes, 1977)
Joao Donato – Batuque  (Donato Deodato, 1973)
Leo Almunia – Views From A Blue Train (Pulsar, 2013)
Bonobo – First Fires (Instrumental) (First Fires, 2013)
Pink Martini & the Von Trapps – Hayalda Hachi Yafa Bagan (Dream a Little Dream, 2014)
פרוייקט 30 עם מלאני פרס – you say (single, 2014)
(נעמה הכהן – אלמלא הרוח (סינגל, 2014
Dora Juarez Kiczkovsky – La Rana (Cantos Para Una Diaspora, 2013)
Julia Holter – In The Green Wild (Loud City Song, 2013)
Kevin Morby – Harlem River (9:15) (Harlem River, 2013)
~~~~~~~~~~~~~~~~~~


 אחת ששומעת – גם בפייסבוק!
אחת ששומעת – כל יום חמישי, 12:00-14:00, רדיו מהות החיים
שידור חוזר כל יום חמישי ב-20:00
להאזנה באתר: http://www.live.eol.co.il
וגם בטלויזיה: ערוץ 87 ב-HOT וערוץ 71 ב-YES
אפליקציה לסמרטפון: Eol Radio (אנדרואיד / אייפון) או באפליקציית Tunein
לינק ישיר לעמוד שלי, להאזנה און-דימנד: http://bit.ly/musictherapyeliana
~~~~~~~~~~~~~~~~~~