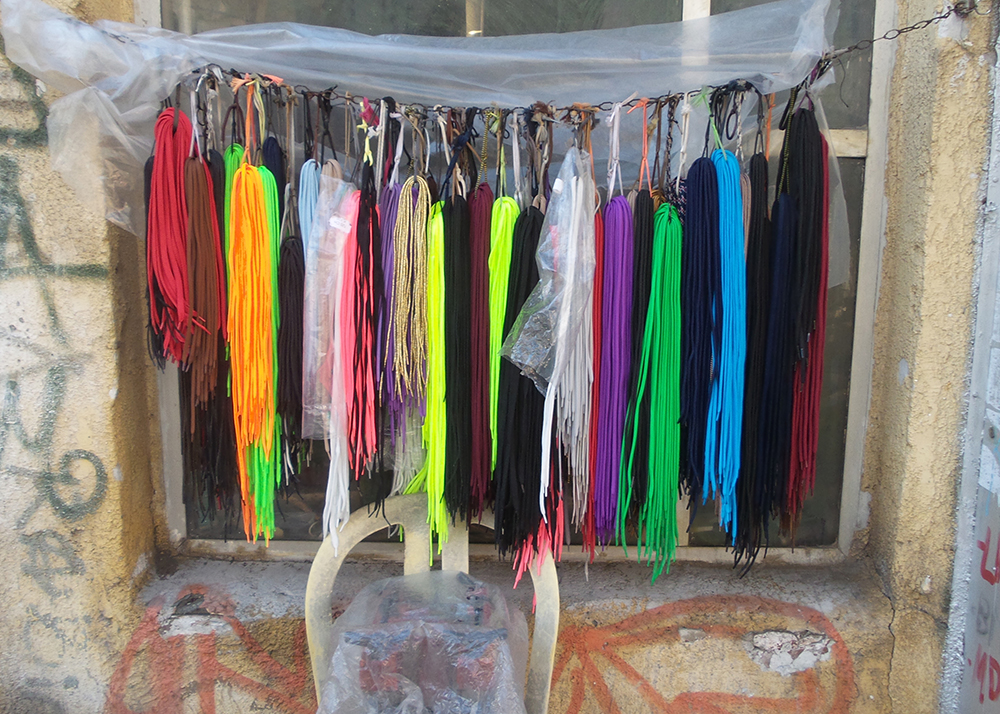 בדיוק בתקופה שבה התחלתי להרגיש שהזיכרונות שלי חומקים ממני, שעברתי כל כך הרבה מקומות, מקצועות ואנשים, שאיבדתי הרבה אנשים קרובים ונפרדתי מחברים טובים, ושאין לי עם מי להעלות זיכרונות, ולכן אין לי גם אופן לשמר אותם, אז הם נעלמים לאיטם. בדיוק אז הגיע פייסבוק עם העלאת הזיכרונות היומית שלו.
והנה בבוקר יום חמישי, לפני השידור, פייסבוק מזכיר לי שלפני ארבע שנים בדיוק (פחות יום) שידרתי את תוכנית הרדיו הראשונה שלי! ומאז ועד היום זה הדבר שאני הכי אוהבת לעשות בעולם כולו. ברת מזל שאני. לא משנה באיזה מצב אני נכנסת לאולפן הרדיו, תמיד אני יוצאת מחודשת ומלאת אנרגיות אחרי השידור. מתמלאת מהמוזיקה, מה-flow, מהמאזינים שלי. ברת מזל. שעתיים של תרפיה במוזיקה. ארבע שנים של תרפיה במוזיקה!
רשימת השידור:
Malcolm Holcombe – Pitiful Blues (The RCA Sessions, 2015)
Maston – Gold Leaf (Opal Collection, 2014)  Frank Maston, Los Angeles songwriter (Baroque Pop)
The Sweet Inspirations – Why (Am I Treated So Bad) (The Sweet Inspirations, 1967)
Antena – Bye Bye Papaye (Camino del Sol, 1982)
Michael Farneti – Esp Switch (Good Morning Kisses, 1976) 
Nancy Sinatra & Lee Hazlewood – Sundown, Sundown (2:36)
Aphrodite's Child – Loud, Loud, Loud (666, 1972)
Grandaddy – Miner at the Dial-A-View (The Sophtware Slump, 2000)
BadBadNotGood – Triangle (III, 2014) 
Rose Windows – Blind (Rose Windows, 2015)
Nneka – Book Of Job My Fairy Tales, 2015)
Canned Heat – Evil Woman (Boogie With Canned Heat, 1968)
Blundetto – Work (feat. Jahdan Blakkamoore) (World Of, 2015)
Jim O'Rourke – Half Life Crisis (Simple songs. 2015)
Love – Live And Let Live (Forever Changes, 1967) 
Giselle Bellas – diarreah song (LOUIE season 5 episode 5, 2015)
The Swan Silvertones – Sinner Man (Sinner Man, 1960)  
Kinny – Floating Zzzzzzz! (Can't Kill a Dame With Soul, 2012)
idesia – Nu (Golden Dreams, 2014)
Men of North Country – Game of Thrones
Humus – Fight Back (Sensibility / Sense, 2015)
Joe Bataan – The Bottle (Afrofilipino, 1975)
Saun & Starr – Look Closer (Can't You See the Signs?) (Look Closer, 2015)
Snarky Puppy & Metropole Orkest – Sintra (Sylva, 2015)           
Beastie Boys – Something's Got To Give  (Check Your Head, 1992)
Gregory Corso – For Homer (1993)
Patrick Watson – Know That You Know (Love Songs For Robots, 2015)
Karen Dalton – Something On Your Mind (In My Own Time, 1971)
Etienne de la Sayette – I'm So Cool In Seoul (I'm So Cool In Seoul, 2014)
Chancha Via Circuito – Coplita ft. Miriam Garcia (Amansara, 2014)
King Tubby – Dubbing My Way (Fatman Presents: Unleashed Dub From King Tubby's Studio Vol. 1, 1991)
Hindi Zahra – Music (Handmade, 2010)
מתוך האלבום החדש והמצויין של פטריק ווטסון
~~~~~~~~~~~~~~~~~~


אחת ששומעת – גם בפייסבוק!
אחת ששומעת – כל יום חמישי, 12:00-14:00, רדיו מהות החיים
לינק ישיר לעמוד שלי, להאזנה און-דימנד: bit.ly/musictherapyeliana
להאזנה בשידור חי: live.eol.co.il
בטלויזיה: HOT – ערוץ 87 | YES – ערוץ 71
אפליקציה לסמרטפון: Eol Radio (אנדרואיד/אייפון) או באפליקציית Tunein
~~~~~~~~~~~~~~~~~~