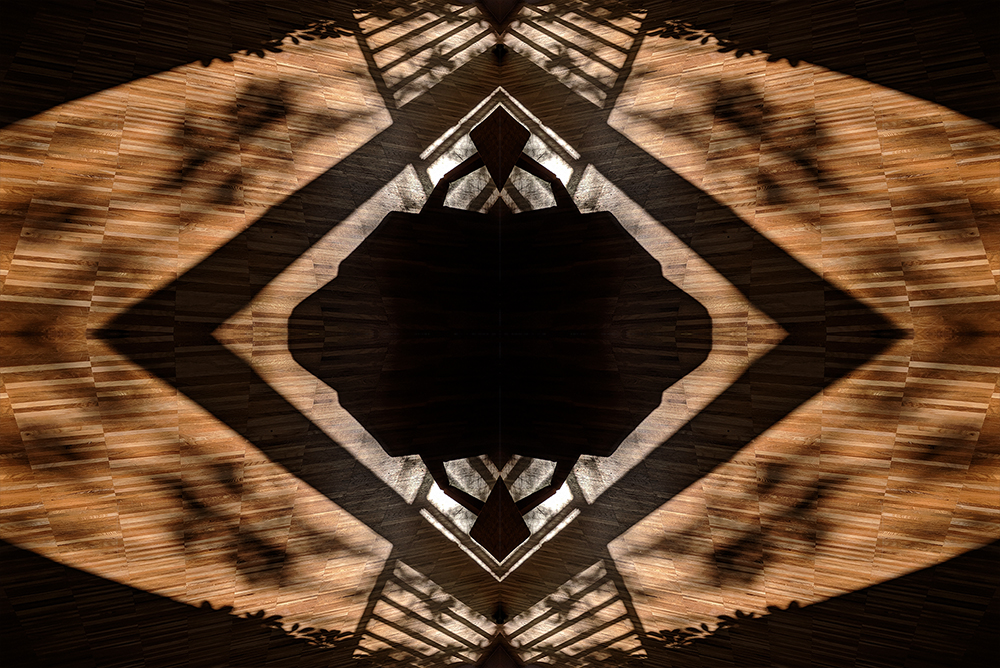 ימים שכאלו, בין לבין.
בין חום לקור, בין אור וצל, בין פה לשם, בין חדש לישן, בין ריק למלא.
ובתוכנית היום – המון מוזיקה חדשה!
בתקופה האחרונה אני טובעת ממש בסינגלים טריים ובאלבומים עמוסי מוזיקה מעולה, שלא מפסיקים לזרום לתיבת הדואר שלי, ואני מרגישה לעיתים במרוץ נגד הזמן בניסיון להאזין להכל. כך ששמתי לב שלאחרונה, מרוב מוזיקה חדשה מעולה, הזנחתי מעט את העבר. בתוכנית היום הפעם הקפדתי לשזור פנינים ותיקות בין כל היהלומים החדשים.
The Playlist:
Henri Texier – Le Piroguier (Amir, 1976)
Helado Negro – Running (This Is How You Smile, 2019) 
Death and Vanilla – Nothing Is Real (Are You A Dreamer?, 2019)
Karl Hector & The Malcouns – Inhale/Exhale (Non Ex Orbis, 201) 
Derya Yıldırım & Grup Şimşek – Bir Kardeşim (Kar Yağar, 2019) 
Vanishing Twin – Cryonic Suspension May Save Your Life (The Age of Immunology, 2019)
Resavoir – Resavoir (Resavoir, 2019) 
Damon Locks – Black Monument Ensemble – From A Spark to A Fire (Where Future Unfolds, 2019) 
Norma Tanega – Now is the time (I don't think it will hurt if you smile, 1971)
Kevin Morby – Oh My God (Oh My God, 2019)
L'Eclair – Castor MacDavid (Sauropoda, 2019)
Dexter Story – Chemin de fer (Bahir, 2019)
Karl Hector & The Malcouns – Hymnin5 (Non Ex Orbis, 2019)
The Natural Yogurt Band – Flying South (Jo's Theme) (Braille, Slate & Stylus, 2019)
Marlena Shaw – California Soul (The Spice of Life, 1969)
Four Tops – My Past Just Crossed My Future (Four Tops Now!, 1969)
Sinkane – On Being (Dépaysé, 2019)
Altin Gün – Soför Bey (Gece, 2019)
רן אלירן וזהר השביעי – יש חובות (ישרות) (רן אלירן, 1969)
Smuggler Brothers – Siciliana (Musione, 2019) Schema Records
Jamila Woods featuring Saba – BASQUIAT (LEGACY! LEGACY!, 2019)
JJ Whitefield – 14-08 (Brother all alone, 2019)
Honey Oat – A Small Piece of String (Honey Oat, 2019) Astro Nautico
Reginald Omas Mamode IV – To Be Free (Where We Going?, 2019)
Soul Sugar feat Leo Carmichael Never too much – DUB MIX (2019)
1 Giant Leap (Featuring Eddi Reader, The Mahotella Queens & Revetti Sakalar) – Daphne (1 Giant Leap, 2002)
Francis Lai – Un Homme Et Une Femme (Vocal: Nicole Croisille & Pierre Barouh) (A Man and a Woman, 1966)
"Music is, to me, proof of the existence of God.
It is so extraordinarily full of magic, and in tough times of my life I can listen to music and it makes such a difference."
Kurt Vonnegut
אם לא ראיתם עדיין את הסרט הזה, אני יכולה רק להמליץ בחום.
~~~~~~~~~~~~~~~~~~
אחת ששומעת בפייסבוק

וגם בספוטיפיי


* אם אהבתם את התוכנית, אתם מוזמנים מכל הלב להכין פלייסליסט ספוטיפיי! :)
אחת ששומעת – כל יום חמישי, 12:00-14:00, רדיו מהות החיים
לינק ישיר להאזנה און-דימנד: bit.ly/musictherapyeliana
להאזנה בשידור חי: live.eol.co.il
בטלויזיה: HOT – ערוץ 87 | YES – ערוץ 71
אפליקציה לסמרטפון: Eol Radio (אנדרואיד/אייפון) או באפליקציית Tunein
~~~~~~~~~~~~~~~~~~